Luxury Tented Villa – 1 Bedroom
The luxury glamping tents by Khwan beach resort Samui Glamping are the perfect combination of luxury, romance, nature and tropical lifestyle near the beach of Maenam, Koh Samui, Thailand.
Glamping
The luxury and glamping tents in Koh Samui with their unique design and comfort, one-of-a-kind decoration and a fully equipped interior provide tropical and unique holiday for a romantic and exotic retreat in Thailand . Be a visionary and discover the newest chic and ethnic trend : The GLAMPING.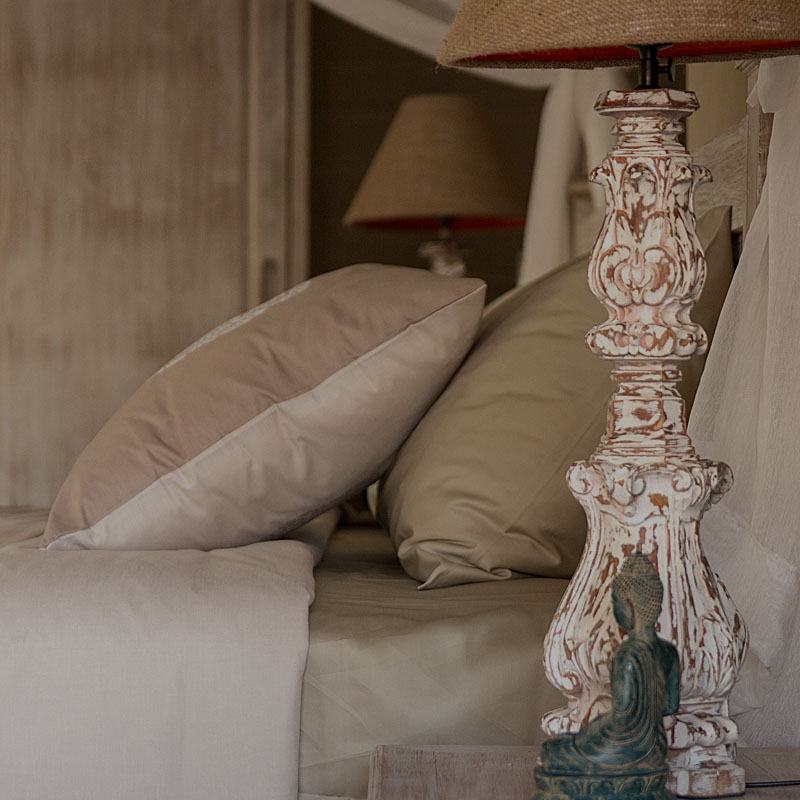 What does Glamping mean ?
Glamping means glamourous camping. "Glamping is likely to satisfy any city slicker seeking a little refuge in nature—without forgetting any of life's luxuries". Latest trend of glamorous staying in fusion with luxury high end superbly comfortable luxury tents.
Free Wifi

Electronic safe

Smart TV

Bluetooth speaker

AC

Hair dryer

Mini-bar

Coffee & tea capsules
Laundry
Private garden
Community pool

Sunbeds
Need Assistance?
Need help with your booking or looking for more information? Simply get in touch - we'd be delighted to help!

 +66 625 650 796       

Email Us
Book Direct To Receive...

Best Rate Guarantee on any online rates under the same terms

Complimentary return airport transfers for all stay over 3 nights

Complimentary bottle of sparkling wine when booking a Duplex for all stay over 3 nights

Daily A la Carte Healthy, Continental, American or Asian Breakfast

15% discount at Passa Restaurant on food & non alcoholic beverages

For all stay over 3 nights: 1 massage/guest offer, to choose between 4 options
Hosted in the most environmentally friendly datacenter of Switzerland
© 2019 Khwan Beach Resort. All rights reserved.