Because your holidays are unique, we created an exquisite place for your own pleasure
The first Glamping Resort in Koh Samui
to experience the perfect combination of luxury, romance & nature lifestyle
The first Art Gallery & Boutique Resort in Thailand
Relaxing retreat, a timeless place away from the city life
Indulge yourselves the time and attention your deserve in an oasis of serenity
Passa, a unique place in Koh Samui
where you can enjoy the most affordable prices for a great selection of wines from all over the world
The Ultimate Experience with Total Privacy
Surrounded by a gated lush garden and coconut trees, our Luxury Private Pool Villas and Glamping Tented Villas provide full privacy near Mae Nam beach, where nobody can see you enjoying your romantic retreat on paradise island of Koh Samui.
The most glamorous Adults Only Resort in Koh Samui
Greetings with art and heart from Khwan Beach Resort. Travel in style and reconnect to nature in this 4-star Hotel in Koh Samui, Thailand, the one and only Boutique & Art Gallery Hotel in Koh Samui. Located 2min walking from the beautiful Mae Nam beach, the view over Koh Panghan offer a delightful and tropical scenery. Thai Art and Modern Design are at the epicenter of every luxury pool villa and glamping tented villa. From outside walls until very last decoration detail, everything has been designed to relax your body and soul. Khwan Beach Resort and Glamping Koh Samui wants to preserve your quietness while on Honeymoon or Relaxing Retreat therefore it is for ADULTS ONLY (children over 14 years old are welcome).
*Please note that our small fine dining restaurant Passa is opened to public. Its clients are exceptionally allowed to use the common resort facilities only when consuming.
*Our Luxury pool villas and Luxury tented villas are exclusively private and set for adult only.
Everything at walking distance
On the northern shore of Koh Samui, enjoy a tropical lifestyle and exotic feeling with Thailand turquoise waters and white smooth sands. Close to every shop, restaurant and bar, the resort is only 2min walking from the beach and 200m from the night market of Mae Nam town center.
Luxury Private Villas
Enjoy your very own luxury home away from home in Koh Samui, Thailand. Khwan beach Resort's Luxury art pool villas will satisfy anyone seeking a tropical and exotic getaway without foregoing the western comfort. Thanks to their private garden and swimming pools, the luxury pool villas are the perfect retreat for those looking for privacy and romance.
Luxury Tented Villas
Glamping or Glamorous Camping, will satisfy any city slicker seeking a tropical and exotic refuge in Thailand's amazing nature, in a luxurious colonial style design. The luxury tents by Khwan Beach Resort Samui are the perfect combination of luxury, romance, nature and tropical lifestyle near the beach and the gulf of Siam.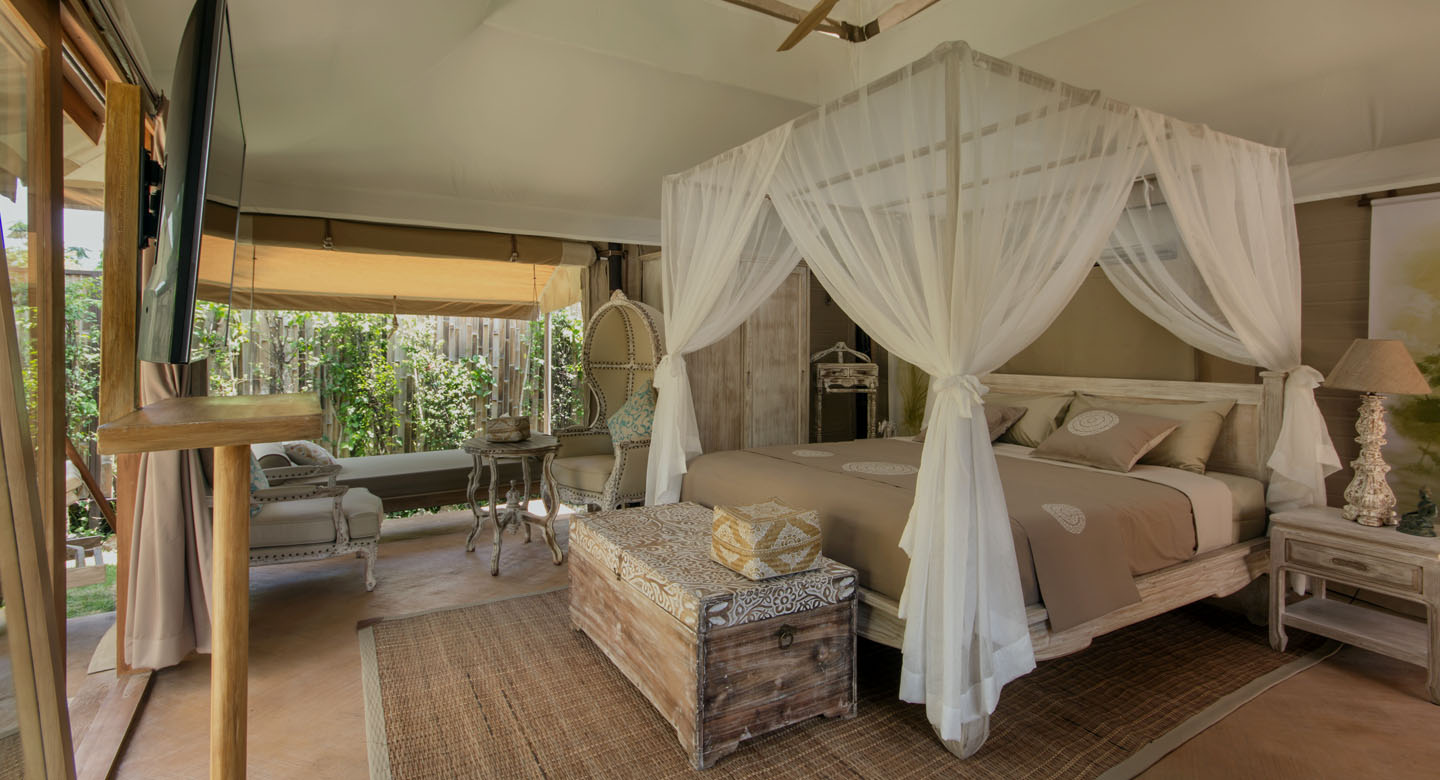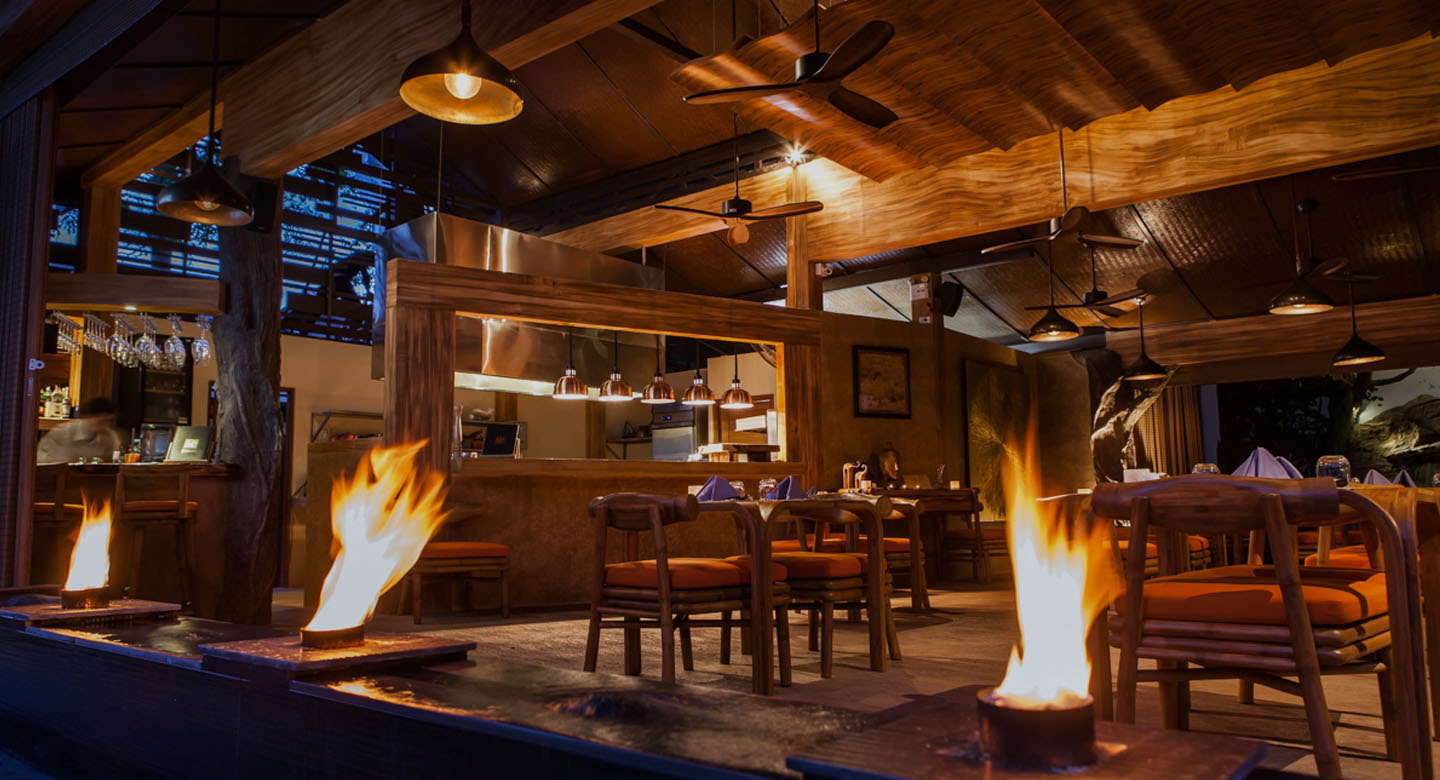 Restaurant Passa Samui
PASSA is a fine dining restaurant located at the heart of Khwan Beach Resort near Mae Nam Beach. Fusion Cuisine between European and Thai traditional recipes will delight your senses in a one-of-a-kind designed atmosphere, for the best of Thailand and international cooking experts.
Life is a Sunset
Find your extraordinary relaxing stay with Khwan Beach Resort
Need Assistance?
Need help with your booking or looking for more information? Simply get in touch - we'd be delighted to help!

 +66 625 650 796       

Email Us
Book Direct To Receive...

Best Rate Guarantee on any online rates under the same terms

Complimentary return airport transfers for all stay over 3 nights

Complimentary bottle of sparkling wine when booking a Duplex for all stay over 3 nights

Daily A la Carte Healthy, Continental, American or Asian Breakfast

15% discount at Passa Restaurant on food & non alcoholic beverages

For all stay over 3 nights: 1 massage/guest offer, to choose between 4 options
Hosted in the most environmentally friendly datacenter of Switzerland
© 2019 Khwan Beach Resort. All rights reserved.