Best Wedding Destination!
You've got the ring? Now jump into the planning and make a memorable entrance in his/her life and exchange vows on the Gulf of Siam by booking your resort in Thailand.
We are eager to host your big day.
In Koh Samui, a one-hour flight from Bangkok, another universe awaits. A no-brainer when it comes to weddings, adventure and romance easy to come by here. And where else do you have an excuse to walk down a palm-lined aisle to Thai music?
And you can't beat Koh Samui's climate!!!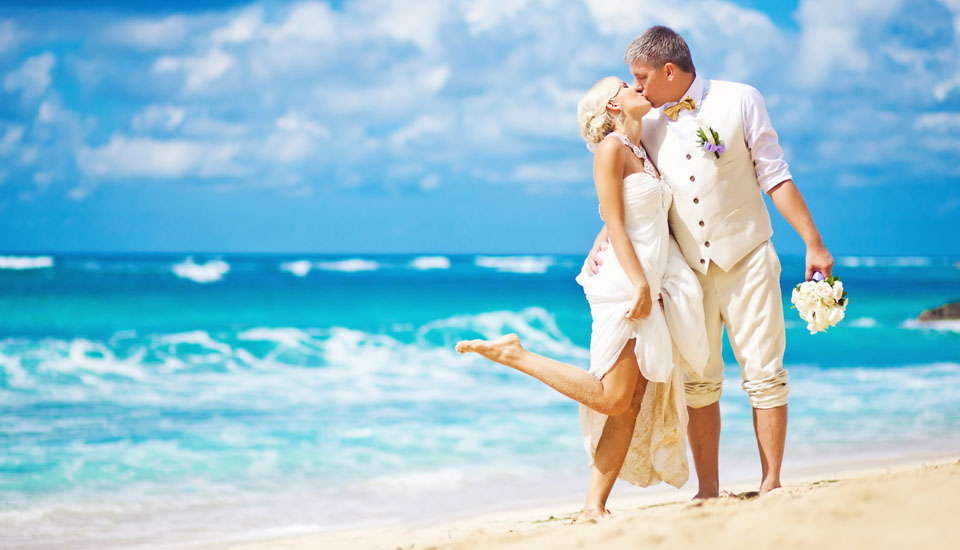 Specialists
Dare to dream of a wedding with us. No matter how intimate or ostentatious you want your big day to be remembered Khwan Beach Resort is the ideal location, we have the capacity and expertise to ensure that your big day is a picture of perfection and truly awe inspiring.
A dedicated team will help craft and organize your dream wedding. From the wedding date down to the how the lighting should be shown at the reception, all these factors contribute to a first-class service our associates provide each our client.
From intimate gatherings to lavish celebrations, the resort can even accommodate your entire wedding party for the ultimate destination wedding – Khwan Beach Resort could be all yours.
What better destination in the world to unite your romance and what better island to spend your honeymoon?
Wedding Planning
Want to incorporate Thai culture into your ceremony? Don't overlook Europe or Caribbean's beaches anymore. Thailand is the legendary birthplace of love and even lets you marry on a beach! The allure of the Koh Samui and ease of getting here draws couples to this tropical paradise for their nuptials — from Samui International Airport, we are 15 min drive only.
Khwan Beach Resort also understands the need to have your guests arrive on the venue without any hassle. We offer our transportation services with choice of local vehicle for your entourage and guests.
Then all you'll need is your beach style wedding dress, your flat wedding shoes and you are ready for a wedding in the sun! Time to create crafted experiences and everlasting memories.
Khwan Beach Resort provides full service Wedding Planning services – although you are welcome to use an external wedding planner if you prefer. With our expert wedding associates, and international suppliers, you are assured of utmost attention is given to all details. With Khwan Beach Resort, we help bring life to your dream wedding! We will fulfil your inner most dreams in a 5 star service surrounding.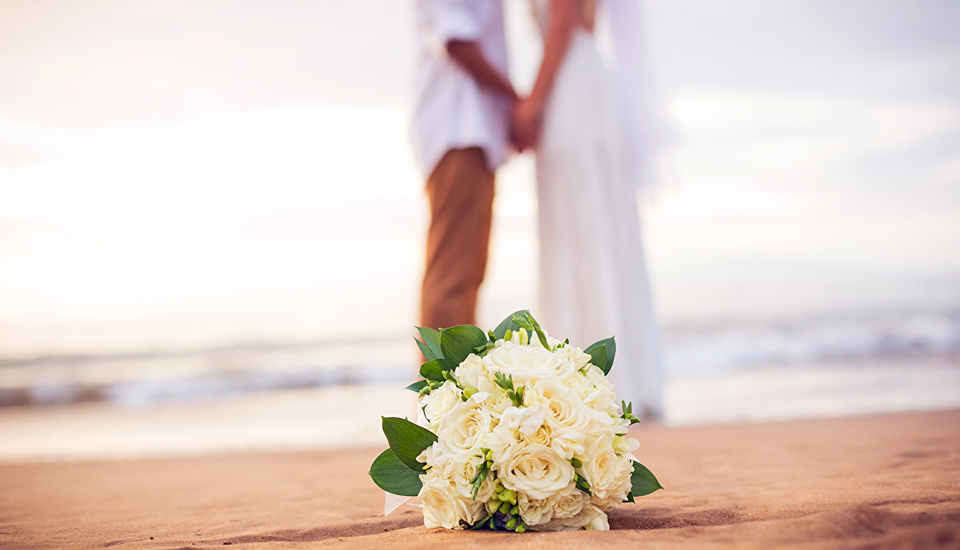 Floral & Cake Design
Khwan Beach Resort scenery alone is a beautiful backdrop for a picturesque wedding. But we know you deserve even better.
We believe that flowers bring another element of refined beauty to any destination wedding. With over a hundred choices for wedding blossoms, our wedding specialists help you narrow down your choices and create a spectacular display of fauna and flora. We can also work with your choice of florist for that distinct creation of flower arrangement.
The icing on the top! With an array of cake flavors and style, Khwan Beach Resort's Wedding team can organize you the perfect cake for your wedding.
Wedding Packages
Our Wedding and Events team can assist with the following Wedding Packages and add-ons, although you are welcome to use your own external wedding planner as well.
From the menu design, the floral displays, the entertainment, to the selection of the linens, Khwan Beach Resort creates a uniquely personal wedding experience for you.
The authenticity of our resort is combined with the gracious service for which our property is internationally renowned.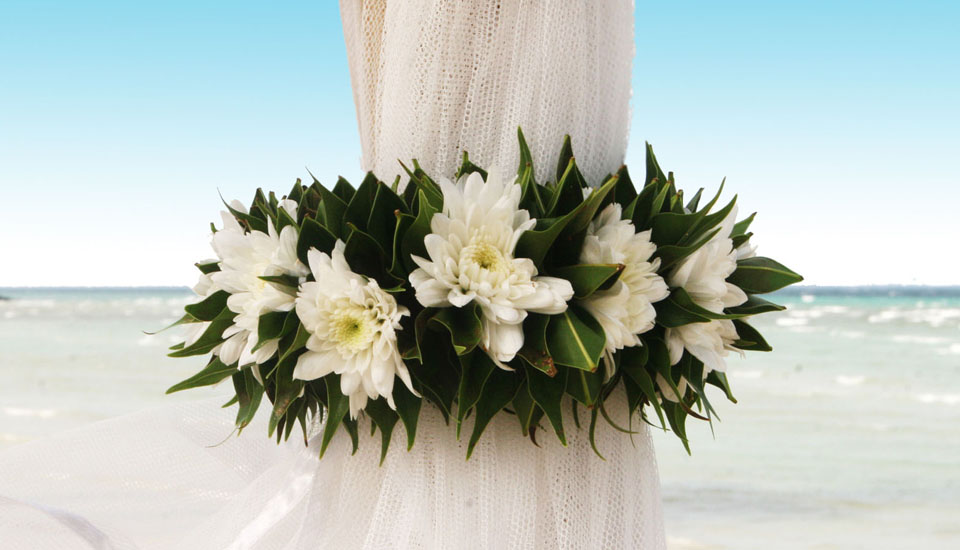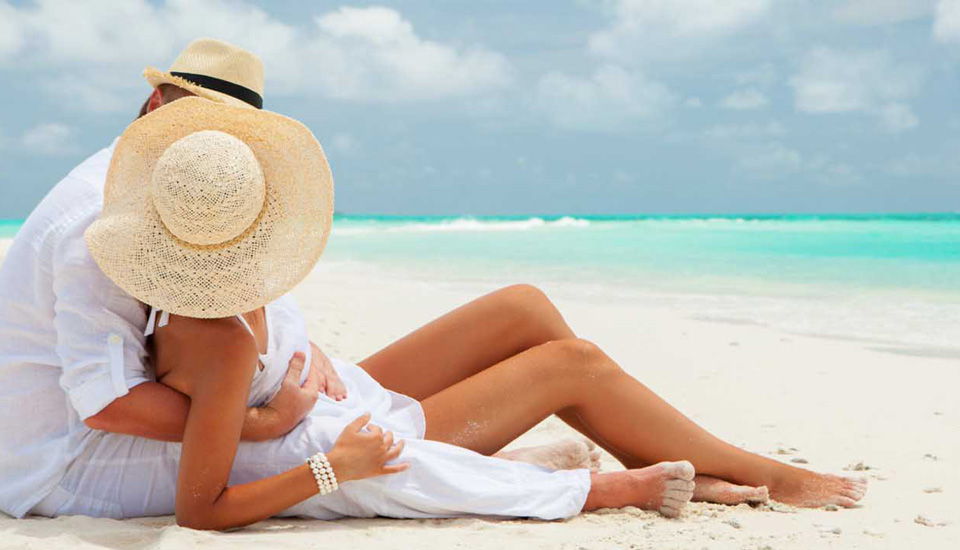 Honeymoon, Anniversary & Vowes
In order to ensure that your gatherings are memorable, Khwan Beach Resort welcomes guests in a splendid setting, and its capable and attentive teams make sure that your celebration is unique, whether it is a wedding, a birthday or an anniversary. Create memories to cherish and share at Khwan Beach Resort. We organize your event according to your specific needs and requirements and can provide various settings to suit your tastes, in natural settings surrounded by trees and flowers. Unbelievably romantic.
A captivating setting for your events… And lets these moments become magical…
Speak to our Wedding Specialist now to start planning your dream wedding.
Contact: info@khwanbeachresort.com
Need Assistance?
Need help with your booking or looking for more information? Simply get in touch - we'd be delighted to help!

 +66 625 650 796       

Email Us
Book Direct To Receive...

Best Rate Guarantee on any online rates under the same terms

Complimentary return airport transfers for all stay over 3 nights

Complimentary bottle of sparkling wine when booking a Duplex for all stay over 3 nights

Daily A la Carte Healthy, Continental, American or Asian Breakfast

15% discount at Passa Restaurant on food & non alcoholic beverages

For all stay over 3 nights: 1 massage/guest offer, to choose between 4 options
Hosted in the most environmentally friendly datacenter of Switzerland
© 2019 Khwan Beach Resort. All rights reserved.